How to Decide When to Retire or Change a KPI
by Stacey Barr |
KPIs or performance measures are like clothes: they each have a certain fit, use, purpose and lifetime. But it's usually quite more obvious when to retire a garment than it is to retire a KPI.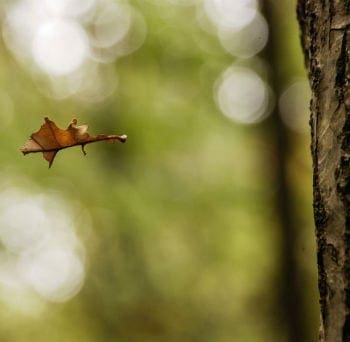 There will never be one perfect set of KPIs for your business or organisation or team or process. That's because the context or environment in which we're measuring is always changing. And it changes what is meaningful to measure.
Different things that make up context naturally change, like:
our customers and what they want
our skill and experience in how to measure
our performance capability
our knowledge about what works and what doesn't in our organisation
our understanding of our true purpose
Changes like these become triggers for changes in what we measure, as time goes by. Their cadence won't always be the same; it won't always be an annual event to review our measures. We should review our measures when any of the following things happen:
the strategic goals have changed
our team goals have changed
a measure's target has been achieved (and now it's performance is monitored only for exceptions, not improvement)
we realise the measure isn't a good match for the goal
we realise that the measure isn't a real measure (it's a milestone or an activity or just too vague to be quantified)
the measure is driving the wrong behaviour (data manipulation, etc…)
improving the measure's result is triggering unintended consequences that can't be mitigated (like reducing cycle time triggering an increase in accidents)
To review a measure, should one of these triggers happen, we need to do more than just brainstorm a new one. We need to go back to its purpose first.
If you're a PuMP user, this means going back to Step 2 (with the Measurability Tests and Results Map) to make sure you have a meaningfully measurable goal. And then doing Step 3 (with the Measure Design template) to create a really good replacement measure.
If you're not a PuMP user, then read this article about making goals measurable and this article about designing meaningful measures. Or come and learn PuMP! 😉
So reviewing our measures is a natural and useful thing to do. But don't make it a bureaucratic activity. Look out for the triggers of when to do it sensibly. We want our collection of measures, at any point in time, to be the most useful information we can muster.
DISCUSSION:
What triggers have you relied on to review your measures? Do you have any before-and-after examples to share?
Connect with Stacey
Haven't found what you're looking for? Want more information? Fill out the form below and I'll get in touch with you as soon as possible.
*We respect your email privacy.
---

Suite 117 Level 14,
167 Eagle Street,
Brisbane Qld 4000,
Australia

Stacey Barr Pty Ltd
ACN: 129953635
Director: Stacey Barr