How to Measure Your Organisation's Mission
by Stacey Barr |
Mission statements really ought to state the ultimate purpose of an organisation – its desired impact on its customers. To know if an organisation is fulfilling its mission (and isn't that important to know?), it needs to be measured. But most mission statements are immeasurable.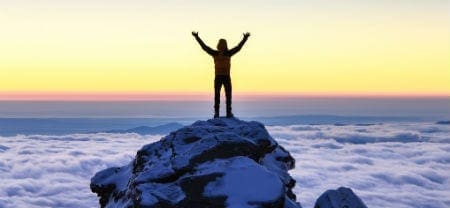 What makes mission statements immeasurable is essentially the way they are written. If you've read my blogs and books over the years, you know I accuse weasel words of making our goals immeasurable. We first have to overcome that problem, and write out mission statements more clearly and specifically, like these:
"To prevent cruelty to animals by actively promoting their care and protection." — RSPCA
"To make Australia the most desirable destination on earth." — Australian Tourism
"To make Australian sport stronger — to get more people playing sport and to help athletes pursue their dreams." — Australian Institute of Sport
These mission statements are measurable, because they clearly spell out the impact they want to make, and for whom they want to make that impact.
An excellent example of measuring the mission
The National Alliance to End Homelessness (NAEH) in the US also has a very clear mission:
The Alliance works toward ending homelessness by improving homelessness policy, building on-the-ground capacity, and educating opinion leaders.
And to prove how well they are fulfilling this mission, they used measures like these:
Average Length of Time Persons Remain Homeless
Median Length of Time Persons Remain Homeless
Percent of Persons Who Return to Homelessness
Number of Homeless Persons
Percentage of Homeless Persons Who Gain or Increase Income
Number of Persons Who Become Homeless for the First Time
Using measures like these, it's much easier to prove the impact that change programs have. To contribute to ending homelessness, one change program raised average incomes of people from $910 per month to more than $2000 per month within 18 months. And another change program for assisting people to remain in permanent housing exceeded their target of 75% and achieved 77%.
A framework for measuring your mission
The key to measuring a mission in the simplest way is to describe tangibly the outcome we want. Following the basic 4-step framework that the NAEH uses, here's how to do it:
Who is the base population for your goal? Describe specifically who or what your organisation is trying to impact.
What did you hope to achieve with this population? Describe, ideally in language a 10-year-old would understand, what that impact looks like.
Within this population, how many persons achieved it? This is the kind of data you'll capture to quantify the impact.
And if you want a rate: Divide the number at Step 3 by the number of those in the base population from Step 1 (if you know that population size).
Would you like more detail?
Read more on page 25, and an example on page 26, of the report A Toolkit on Performance Measurement for Ending Homelessness here.
Back in 2009 I interviewed Bill Sermons about all this, when he was the Director of the Homelessness Research Institute, part of the National Alliance to End Homelessness. So if you want to dive into more detail, listen to the interview here.
DISCUSSION:
Do you measure your mission? If you do, please inspire us by sharing your mission and its measures. If you don't, please share what makes it hard to do it.
Connect with Stacey
Haven't found what you're looking for? Want more information? Fill out the form below and I'll get in touch with you as soon as possible.
*We respect your email privacy.
---

Suite 117 Level 14,
167 Eagle Street,
Brisbane Qld 4000,
Australia

Stacey Barr Pty Ltd
ACN: 129953635
Director: Stacey Barr