PuMP Measures More Than Just Strategy
by Stacey Barr
Many measurement tools focus on developing KPIs to monitor strategic goals. Does this mean you need a different tool to measure other things?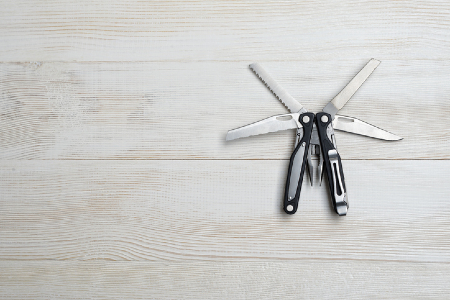 There are a bunch of frameworks that people use to measure performance e.g. OKRs, Balanced Scorecard, OGSM, and PuMP. Mostly they relate to creating KPIs to monitor strategic goals.
The way we teach PuMP is primarily focused on measuring strategy too. Using the Results Map, we articulate the strategic goals and then cascade them down into our teams, so every team's goals and measures are aligned to the same organisational priorities.
But we all know that the goals that cascade from a corporate strategy are not the only things that need measuring. Other types of measures can matter too, even if they're not directly aligned to the strategic direction, like these:
measures of project performance, to make sure each project is delivering its intended impacts
measures of business-as-usual performance, to make sure routine work processes are staying within specifications or standards
measures of change initiative performance, to make sure each change initiative is making the right change
measures of delivery program performance, to make sure each program is delivering what it promises
Can PuMP help you develop meaningful measures in contexts other than strategic planning? Yes, it can.
The fundamental steps for measuring anything are the steps that comprise PuMP:
Be clear about the result you want to achieve or improve
Design a measure based on the objective evidence of that result
Detail the calculation, frequency and data requirements for the measure
Collect or collate the data, and calculate the values of the measure
Display the measure in a graph that will highlight the signals of change over time
Use the measure to test your hypotheses about which actions affect the result the way you want
The key to using PuMP for measuring the performance of things other than strategic goals is to focus, in the first step above, on the results that matter in your context. For example:
Which project objectives (or results) do you need to achieve, and therefore should be measured?
Which business-as-usual routine outputs (or results) are important to keep an eye on, and therefore should be measured?
What are the impacts (or results) that your change initiative is supposed to create or improve, and therefore should be measured?
Which program outputs or outcomes (or results) are the priorities to monitor, and therefore should be measured?
PuMP might be taught in the context of measuring strategy, but its steps are fundamentally about measuring the performance of anything for which you can articulate an objective, output, outcome, impact (in other words, a result).
PuMP is a tool to measure the performance of anything, not just strategy, because PuMP is about measuring results. [tweet this]
Connect with Stacey
Haven't found what you're looking for? Want more information? Fill out the form below and I'll get in touch with you as soon as possible.
*We respect your email privacy.
---

Suite 117 Level 14,
167 Eagle Street,
Brisbane Qld 4000,
Australia

Stacey Barr Pty Ltd
ACN: 129953635
Director: Stacey Barr