The Behaviours We Need Metrics to Drive for Crisis Management
by Stacey Barr
In crisis management, we need to use metrics to drive the behaviours that support survival, and stop those that thwart it.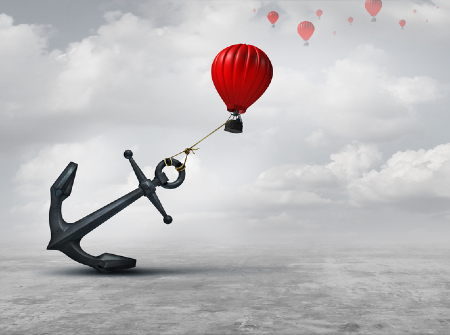 Simon Sinek, in his video on hitting targets versus making progress, rightly points out that the typical metrics leaders choose "end up promoting or bonusing toxicity in our organisations". In crisis management, organisations cannot afford the consequences of the behaviours typical of toxic cultures:
Fighting with other teams over limited resources, rather than working together to solve the problem that affects us all.
Getting distracted by whatever jumps in front of us, rather than staying focused on the results that matter most (I keep thinking of the talking dog in the Disney movie "Up!", and his squirrel distractions).
Fixating on trivial or traditional metrics and their targets, rather than deepening our understanding of making fundamental improvements in the metrics that will help us through the crisis.
The trouble with behaviours like these is that it makes it a constant push to make the changes that are needed to survive a crisis, let alone thrive beyond it. In that same video, Simon Sinek also points out that we need to use metrics in a way that "the value can sustain, without [us] pushing it". And so we need to use metrics to drive behaviours like these:
We need more collaboration, less competition – just like how scientists around the world have been collaborating to find a cure for COVID-19, rather than competing to be the first.
We need more results-orientation, less box-ticking – in the same way that the VP of a Canadian federal agency led a funding initiative to respond to COVID-19 focused first on performance results to drive the right actions.
We need more focus on progress, less on hitting targets – when we build momentum with small improvements, we're more likely to learn and grow our capability to ultimately reach the levels of performance we need or want.
Use performance measurement in a way that makes metrics a tool in people's hands, so they can collaborate to diagnose and improve the results that matter through the crisis.
If your metrics drive people to compete, tick boxes, and hit targets, then those metrics will thwart your ability to survive the crisis.
[tweet this]
Connect with Stacey
Haven't found what you're looking for? Want more information? Fill out the form below and I'll get in touch with you as soon as possible.
*We respect your email privacy.
---

Suite 117 Level 14,
167 Eagle Street,
Brisbane Qld 4000,
Australia

Stacey Barr Pty Ltd
ACN: 129953635
Director: Stacey Barr