Weasel Word Whimsy
by Stacey Barr |
Guest author Terry Fagg, a local government manager, writes a short marketing brief from a fictional consulting firm called Weasel Words Inc. Be warned: this is bad advice!!
Weasel  Words: The Answer to Your Strategic Problems.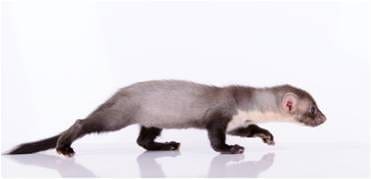 Weasel Words Inc. has become the supplier of choice for companies wanting to develop, modern, snappy, high quality and fully compliant corporate, strategic and operational documentation. Use of the Weasel Words Inc. system ensures that your company will impress regulators, customers, employees and competitors whilst delivering the high quality, low cost, efficient, friendly service that you know your business does all day, every day.
It is our vision at Weasel Words Inc. to take the hard work out of developing, maintaining and measuring sophisticated corporate strategy to give you more time to continue business as usual.
This is how Weasel Words can help you.
Save time, money and resources in the development and implementation of Corporate Strategy!!!!!
Through the use of the Weasel Words product you can quickly develop a Corporate Strategy that is sufficiently flexible to fit any customer requirements, market shift or product development cycle. One look at your Corporate Strategy will clearly indicate to customers, investors and staff that you are the market leading, high quality, low cost, environmentally sensitive, innovative, responsive and best practice supplier of your specialist product or service. Without having to specifically tailor your strategy to the market you should be able to save time and money whilst concentrating on business as usual.
Achieve full environmental compliance and a low carbon footprint. All without complex and expensive environmental monitoring and audits!!!
It's simple. By using the Weasel Words products to shape your environmental policy you will very quickly and easily develop a policy that will be putting you at the leading edge of environmental performance. Transform your company's performance to be the envy of the green revolution using measures that are easily recognisable by anyone and sufficiently broad and flexible to guarantee that your company will win that environment award.
Customers will love your customer service.
With Weasel Words you can lift the commitment of your Customer Service team to be the most dynamic, friendly, efficient and informed in the industry. By using Weasel Words in the development of your Customer Service Charter, your customers will be immediately impressed with the high level of commitment by your company to their needs. Disgruntled customers will soon go away and you will find that without complicated audits the customer service experience will be able to be easily managed, tracked and referenced against the all-encompassing Weasel Words specialist inclusions that make sure you are constantly achieving best practice.
Develop a Zero Harm culture overnight.
Weasel Words will immediately get you well down the path way to Zero Harm Nirvana. By using the appropriate Weasel Words you can quickly develop strategies that can lift even mediocre safety performance to a level that makes your company the employer of choice. No longer will it be necessary to spend hours measuring lost time injuries and hours worked between injuries. The Weasel Words safety phrases are so broadly applicable and easily measurable that you will find yourself quickly achieving the desired strategy.
Develop a stable happy and productive work force.
By using Weasel Words you will be able to develop a high performance culture but at the same time provide a very stable work environment with a very low threat of drastic change. Damaging performance reviews will be a thing of the past. Staff can feel comfortable and achieve the same high level performance that they are renowned for. Avoid the cost of replacing staff that leave due to performance issues and stop change advocates dead in their tracks.
Our guarantee to you.
At Weasel Words we personally give you an ironclad, rock solid guarantee that if you use our system, your corporate documents will put you amongst the top performers in your sector. Performance measurement will never be needed and compliance immediately achievable using our all-encompassing, non-specific terminology.
Call now for an obligation free quote. Hassle free, high performance has never been so easy.
DISCUSSION:
Looking at your own corporate plan, does it read like Weasel Word Inc. was the advising consultancy?
Connect with Stacey
Haven't found what you're looking for? Want more information? Fill out the form below and I'll get in touch with you as soon as possible.
*We respect your email privacy.
---

Suite 117 Level 14,
167 Eagle Street,
Brisbane Qld 4000,
Australia

Stacey Barr Pty Ltd
ACN: 129953635
Director: Stacey Barr