What is Performance Measurement That Gets Results?
by Stacey Barr
Dave Stachowiak, host of the Coaching for Leaders podcast, interviews the author of Practical Performance Measurement, for a practical dive into the first chapter.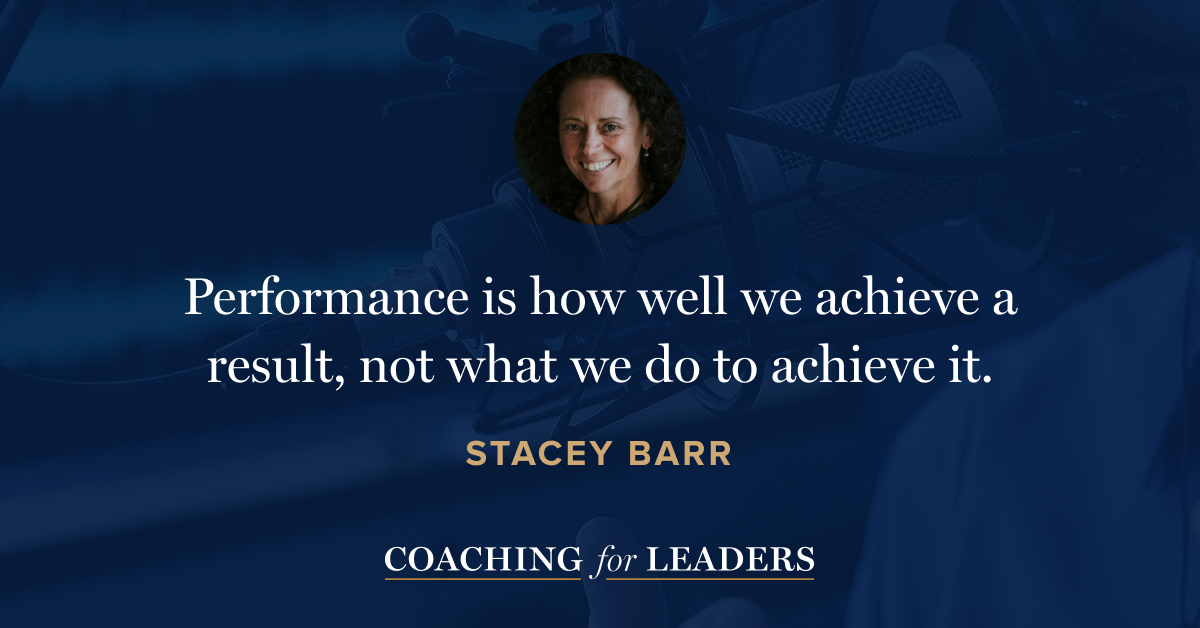 Of course, the author of Practical Performance Measurement is yours truly. Dave had originally planned to interview me about several concepts that fill the first few chapters. But when he read the book in preparation for our interview, Dave decided that his audience would get more than enough from the concepts in chapter one alone.
So this interview focuses on common mistakes organisations *still* make in performance measurement. It also offers the first step to move beyond those mistakes, which is to understand what a well-formed performance measure is. And, as Dave has emphasised in how he has titled this interview, we make a strong point that measurement is about results, not activity.
For regular readers of Measure Up, this could be a good resource to share with your not-so-measurement-savvy colleagues and leaders. And if you're new to Measure Up, it could make a great introduction.

Performance is how well we achieve a result, not what we do to achieve it.
[tweet this]
DISCUSSION:
Does this interview shine a spotlight on anything still going wrong with performance measurement in your organisation?
Connect with Stacey
Haven't found what you're looking for? Want more information? Fill out the form below and I'll get in touch with you as soon as possible.
*We respect your email privacy.
---

Suite 117 Level 14,
167 Eagle Street,
Brisbane Qld 4000,
Australia

Stacey Barr Pty Ltd
ACN: 129953635
Director: Stacey Barr