How to Test if Leaders Mistakenly Believe They Are KPI Masters
by Stacey Barr
It's impossible for an organisation to master proper performance measurement when the leadership team think they are KPI masters, but they're not. Are yours?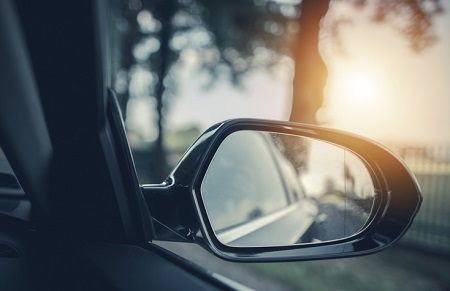 Leaders are leaders because they are confident, experienced, and aware that they've reached the leadership ranks for a reason. This can create a blindspot when it comes to their belief in the skills they have, like in performance measurement.
We need our leaders to know and appreciate what proper performance measurement is, because not much change can happen without their support. Sometimes leaders won't support proper performance measurement because of reasons like these:
But it's a different problem if leaders appear to value performance measurement, but mistakenly believe they have already mastered it.
How do you know leaders have a mistaken perception of KPI mastery?
There is one big clue I see that tells me a leadership team have overestimated their KPI know-how. It comes out in the results of the PuMP Diagnostic we use to calculate a Performance Measurement Maturity Score. Their score comes out high. But the clue lies in the underlying diagnostic ratings that it's calculated from. Can you see it, in this example of Part 1 of the PuMP Diagnostic?
Variance means uncertainty.
Wouldn't you imagine that if a leadership team really were masters of KPIs, then their ratings would all be high AND their ratings would have far less variation than these? That's what I'd expect. In other words, this amount of variation in PuMP Diagnostic ratings, spread across more than two-thirds of the scale, is a huge clue that the leadership team does not have enough KPI maturity. It's a clue that they have:
Vastly different levels of KPI know-how, as individuals
Divergent understandings of what proper performance measurement is
Highly inconsistent approaches to performance measurement in their respective parts of the organisation
Any or all of the above
It's not likely that they will be immediately open to hearing this news, particularly if they already had the perception that their organisation had KPI mastery. This is an understandable consequence of the organisation doing very well financially or being particularly good at project management and getting things done. Neither of these, however, are proof that an organisation has mastered performance measurement.
Make them curious.
If you arrive at the conclusion that your leadership team have overestimated their KPI mastery, there are a few steps you can explore, to catalyse a shift back to reality:
If you haven't already, invite them to calculate the Performance Measurement Maturity Score for the organisation. This might be enough to level out the perceptions of what stage the organisation's KPI mastery really is at.
If their Diagnostic ratings have that high variation I warned of above, then invite them to reflect on why the ratings have so much variation. Hopefully, this raises questions in their minds, and they become more curious to explore what true KPI mastery means.
After that, you may need to take some time to prove to them what proper performance measurement looks like and what impact it has. Take a deliberate but focused implementation of a proper performance measurement approach, in a small but strategically important part of your organisation, to build a convincing demonstration.
Having a mistaken belief that they are KPI masters doesn't make leaders wrong or incompetent. It means they are human and have blindspots. When a blindspot affects how well an organisation can be led to high performance, it's worth trying to shed some light on it. But do it with them.
Connect with Stacey
Haven't found what you're looking for? Want more information? Fill out the form below and I'll get in touch with you as soon as possible.
*We respect your email privacy.
---

Suite 117 Level 14,
167 Eagle Street,
Brisbane Qld 4000,
Australia

Stacey Barr Pty Ltd
ACN: 129953635
Director: Stacey Barr