Can Executives Accurately Assess Their Own KPI Maturity?
by Stacey Barr |
Research into KPI maturity in organisations is often based on self-assessment surveys. But how can executives in organisations with low KPI maturity accurately assess their KPI maturity?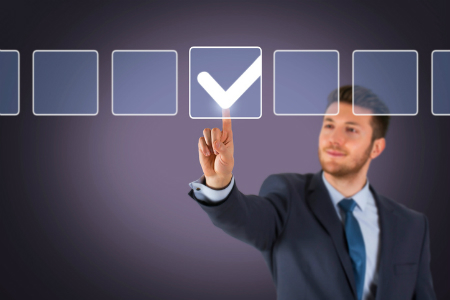 MIT Sloan management Review and Google researched 3225 executives about how they use KPIs to manage and lead their organisations. They used a suite of six questions to populate a KPI Alignment Index:
"Our study measured the role of KPIs in aligning an organization toward its objectives. Three categories emerged: Measurement Leaders, Measurement Capable, and Measurement Challenged."
The trouble with the questions is that they measure self-assessments. Executives express how they feel or what they believe about these six things:
how KPIs drive how they lead
how well KPIs are aligned to their organisation's goals
how empowered they feel about their KPIs
how much they are involved in setting their function's KPIs
how satisfied they are with how well the KPIs inform decision-making
how much they trust the accuracy of their KPIs
The trouble is, I rarely see in reality executives that can accurately assess their organisation's KPI maturity. I have seen on way too many occasions executives who believe they have great KPIs and yet they utterly fail to align to strategy or result in fundamental business improvement.
Just for kicks, I did a little research project to explore how many published strategic plans contain good KPIs. The scope was mostly the Australian public sector. My research suggests that only 6% of organisations have meaningful KPIs for their strategy.
So most of the executives in this sector allowed their strategic plan to be published publicly with very poor or no KPIs. Many of these executives have very outdated or uneducated ideas about what a KPI really is, what the qualities of a good KPI are, what methods work to create good KPIs, and what role KPIs should take in decision-making.
How could these executives be capable of accurately assessing their KPI maturity? Would a doctor accept and treat the self-diagnosis of her patients? Of course not.
The best option is to hire an expert in KPIs to help you evaluate your KPI maturity, and how best to improve it. But if that's not an option, then use an objective and validated tool to evaluate your KPI maturity, not just an opinion survey. An example of an objective and validated tool to assess your organsation's KPI maturity is the PuMP Diagnostic.
How can executives in organisations with low KPI maturity accurately assess their KPI maturity? They can't.
[tweet this]
DISCUSSION:
What other frameworks do you know of that objectively evaluate KPI maturity in organisations? In what ways have they helped your organisation improve its KPI maturity?
WATCH OR SHARE THE VIDEO:
This video is some additional random thoughts about this topic, which I recorded while out for a ride on my Ducati (which I hope you don't find too distracting!).
Connect with Stacey
Haven't found what you're looking for? Want more information? Fill out the form below and I'll get in touch with you as soon as possible.
*We respect your email privacy.
---

Suite 117 Level 14,
167 Eagle Street,
Brisbane Qld 4000,
Australia

Stacey Barr Pty Ltd
ACN: 129953635
Director: Stacey Barr