True Performance Measurement Requires a Continuous Improvement Philosophy
by Stacey Barr |
Measuring performance isn't about ticking boxes to say you've implemented your strategy. It's much more about continually improving the results that are currently most important to your organisation's success. So when you find resistance to performance measurement, often it's because there isn't a continuous improvement philosophy.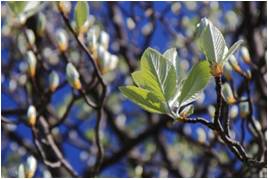 When we have a continuous improvement philosophy, we recognise that staying the same really means going backwards. It's like standing in a rushing stream: you can just stand there and resist the current for a while, but eventually the current will get just strong enough that it will sweep you away with it. But if you know how to swim or stride into the current at an angle, you can make forward progress.
In business, our results will go backwards if we leave everything the same.
That's because the world is changing whether or not we want it to and whether or not we're aware it is. Continuous improvement has to become the norm, or our results will be swept backwards in that current of change.
Continuous improvement means continually making things better, by working on our business processes, not just in them.
It means changing the way our work is designed, not just how hard we do the work. So a very important skill in continuous improvement is process thinking. That's the ability to see how all work happens in a series of steps, and a series of steps is a process.
Seeing our work as a system of processes, most often drawn in a flowchart or process map, gives us the power of perspective. We can more easily see where the design of our process is constraining or sabotaging the results we want the process to produce.
Fundamental to a continuous improvement philosophy is the absence of judgment, blame and excuse-making.
These behaviours suggest that people are taking performance personally. They are either treated in a way that suggests they are the cause of under-performance in the organisation, or they hold this belief themselves. Either way, it's not useful. It makes people behave in ways that hide or ignore the real performance problems, as a form of self-protection.
A true continuous improvement philosophy requires that we don't take performance personally.
It requires that we accept that the causes of under-performance are in the design of our business processes, and that we work collaboratively to find these causes and change the processes to remove them.
It's easier to instill a continuous improvement philosophy when we also practice a results-orientation, scientific curiosity, and a relentless solution focus.
In PuMP, Step 1 is all about setting up this continuous improvement philosophy as the fundamental purpose of performance measurement. Start with this idea, and keep reinforcing it as you develop and implement and use your performance measures. In time, it will become natural.
DISCUSSION:
Does your organisation have any of the artifacts of a continuous improvement philosophy, like process flowcharts or process improvement teams or Six Sigma projects or the like?
Connect with Stacey
Haven't found what you're looking for? Want more information? Fill out the form below and I'll get in touch with you as soon as possible.
*We respect your email privacy.
---

Suite 117 Level 14,
167 Eagle Street,
Brisbane Qld 4000,
Australia

Stacey Barr Pty Ltd
ACN: 129953635
Director: Stacey Barr