Why Measuring Performance Matters More In Hard Times
by Stacey Barr |
We normally cut back on measuring performance in hard times, because it seems non-essential. But without measurement, the hard times will get harder.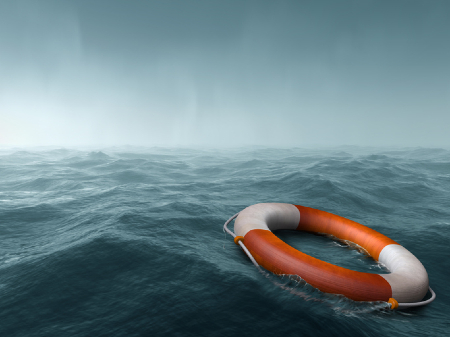 Many countries have managed to dramatically slow the spread of COVID-19, because they've had time to respond before the growth got out of hand. They've responded just in time, because they've been data-driven and measures-driven.
Without all the data collected around the world on daily new cases, and the Growth Factor metric this helps us compute, too many more countries would have ended up in the terrible situation of Spain and Italy. Their delayed responses have meant new cases grew to a level that stressed health system capacity to the point of collapse.
"The country's hospitals are groaning under the weight of the pandemic…"
Sure, the daily new cases data isn't accurate. Reporting isn't consistent. Undetected mild cases aren't included. Some countries might not be ready for the transparency. But, data accuracy doesn't matter as much as many think, because the patterns emerging from the data are clear, and actionable.
Measurement, even if it's not perfect, speeds up decisions.
We all know that good decisions, in times of good fortune, make the difference to how well businesses thrive. But in hard (even chaotic) times, like these, faster decisions make all the difference to whether or not businesses survive.
Measurement is at the foundation of how good and how fast decision-making is:
Measurement reduces the errors in making decisions, stopping us from acting when we shouldn't and from not acting when we should.
Measurement provides an objective centre to dialogue during decision-making, avoiding the dissention and disengagement that opinion often triggers.
Measurement gives more people confidence in decisions, which guesswork and estimation cannot.
Measurement is a vital leadership tool.
Deliberate and confident leadership is essential in times of uncertainty and catastrophe. Leaders need to set a clear path forward, to help ease their employees' anxiety about the future. And leaders need to choose and emphasise where attention and time and limited resources must go now.
Measurement is a tool that helps leaders communicate the way forward and align everyone to that way forward:
Measurement isn't a luxury in tough times; it's a liberator.
The consequences of putting measurement on the backburner are worse now than before. In tough times, we need to be agile and accurate. Guesswork and estimation are the luxuries we can't afford anymore; not objective measurement.
We shouldn't over-measure, either. We need to ruthlessly select measures that directly evidence the results that matter right now. And those results are different; they have to do with survival and sustaining our businesses so they make it into the new world after COVID-19.
If you appreciate how well measurement can focus us on what matters, speed up our decision-making, and make our decisions better, you'll know why now, more than ever, measurement can't be one of the things we stop doing.
Measurement isn't a luxury in hard times; it's a liberator.
[tweet this]
Connect with Stacey
Haven't found what you're looking for? Want more information? Fill out the form below and I'll get in touch with you as soon as possible.
*We respect your email privacy.
---

Suite 117 Level 14,
167 Eagle Street,
Brisbane Qld 4000,
Australia

Stacey Barr Pty Ltd
ACN: 129953635
Director: Stacey Barr