How to Create a High-Performance Culture
by Stacey Barr |
What is a surprise to most CEOs is just how much leverage measuring the right things gives to creating a high-performance culture.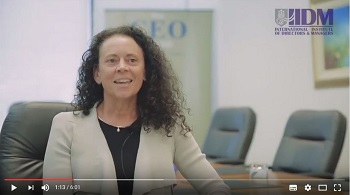 This video is an extract from the full IIDM Video Seminar – How to Create a High-Performance Culture. In the full Video Seminar, The CEO Institute asks me four questions:
So, if you're keen to find a more practical approach to creating high performance in your organisation, without the need for a massive and expensive culture change program, watch this video for a quick overview.
The full Video Seminar is available from: http://www.iidmglobal.com/elearning/video_seminars
Measuring the right things is the leverage to create a high-performance culture.
[tweet this]
DISCUSSION:
Where have you seen the right measures supporting a culture of high performance?
Connect with Stacey
Haven't found what you're looking for? Want more information? Fill out the form below and I'll get in touch with you as soon as possible.
*We respect your email privacy.
---

Suite 117 Level 14,
167 Eagle Street,
Brisbane Qld 4000,
Australia

Stacey Barr Pty Ltd
ACN: 129953635
Director: Stacey Barr