When Planning Meets PuMP
by Stacey Barr |
A post from Guest author Louise Watson, licensed PuMP Consultant from Adura Strategy.
I'm working in the Middle East with two Canadian companies with operations in Qatar, and I have been thinking about how the work I am doing with them has really put a spotlight on how the PuMP® Performance Measurement Blueprint can elevate an organization's strategic planning and lead to more empowered execution.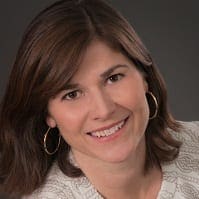 Challenge: you love the PuMP® performance measurement process, but you are not sure how to connect it to your upcoming strategic planning sessions. Or perhaps, you just completed your strategic plan and now you are worried you have to start again – and no one is up for that! Here are ways you can apply what you have learned from PuMP® to make your planning more meaningful, more measurable and easier to execute.
Tip 1: Diagnose your past planning challenges
For those of you about to embark on a new planning cycle, take time to evaluate your past planning process and experiences. Encourage the senior leadership team to enter the conversation "without judgment": Ask "what worked well last time?", "what didn't work as well as we had hoped?" and "what are the priorities for improvement this time round".
In my experience, measurement usually comes up as an area for improvement and now, you can seamlessly introduce the PuMP diagnostic tool so you can gauge how your performance measurement process is working and increase your team's curiosity about how to improve it.
Tip 2: Develop "results" while you are planning
As you discovered in Step 2 of PuMP®, most goals and objectives focus on what the organization needs to improve and are often written in language that is more confusing than clarifying. So now, during your strategic planning process, elevate your strategic conversations by moving the discussion from what you want to improve or do, to discussing the result you want to achieve.
Ask these two prompting questions which both lead you to defining results:
Why do we want to improve this specific area?
What are we actually trying to achieve with this improvement?
Once you have plainly and succinctly stated what you want to achieve, your strategic plan will then have a continuous improvement statement and a result for each goal area. Don't worry about having the perfect result. Know that you will still put it through PuMP's 5 measurability tests later when you have a measures team, but you will have much better material to launch your team with!
If you just finished your strategic plan, then I encourage you to pull your senior leaders together to translate your just-completed plan into results. Do it while the thoughts are still fresh from planning. Allot two half-days close together to work through your plan's goals and turn them into result statements.
Two benefits arise: the first is leaders start to discover where the planning has been clear and where the clarity gaps still exist and could create barriers to execution. The second is now your measures teams have better information to launch your measures teams with!
Tip 3: Get beyond "you can't measure that"
Inevitably there is someone in the planning session who routinely interrupts a strategic conversation by saying "you can't measure that" and then a very good topic or idea gets shut down.
To avoid this happening, introduce the idea at the beginning of your planning that there exists a repeatable performance measurement process that allows an organization to take on any important priority and find a way to meaningfully measure it. If they are curious, organize an hour at another time to talk about the 8-steps. Help them to understand that they are asking the question too early, and that first they have to determine what they want to achieve and what is most important while in strategic conversations. Then invite them to become part of a measures team when the plan is done.
Tip 4: Introduce PuMP® as a Plug'n Play into your planning process
If you just finished your strategic planning, you have the perfect opportunity to introduce PuMP® as a way to move to more meaningful measurement and to assist you with execution.
If you use the Balanced Scorecard methodology, PuMP® is vital to your success. Though Balanced Scorecard is great at developing an executional road map, it still does not provide a repeatable process for coming up with a set of meaningful KPIs to form your scorecard. You commonly see the 8 bad habits of performance measurement scattered throughout Balanced Scorecard.
PuMP® is the perfect Plug'n Play to develop your Balanced Scorecard measures over and over again! PuMP® is more than a performance measurement process; it can fundamentally improve the outcomes of your strategic planning when you build Step 2 into your planning process.
DISCUSSION:
How has PuMP® improved your strategic planning process?
Connect with Stacey
Haven't found what you're looking for? Want more information? Fill out the form below and I'll get in touch with you as soon as possible.
*We respect your email privacy.
---

Suite 117 Level 14,
167 Eagle Street,
Brisbane Qld 4000,
Australia

Stacey Barr Pty Ltd
ACN: 129953635
Director: Stacey Barr