Are You Choosing KPIs Too Quickly?
by Stacey Barr
When you choose KPIs too quickly, they will often be too trivial or superficial. You need deeper thinking to understand your real results, first.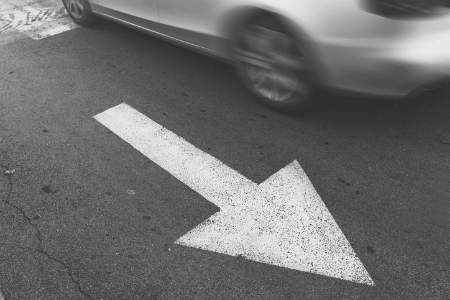 Roy is a PuMP user and fan. He stays in touch with me, sharing updates of his progress with improving performance measurement in his organisation with PuMP. I love that!
One of Roy's successes has been in engaging a senior leader to think about measuring more meaningfully. Roy asked the leader:
"Do you have KPIs for our new direction?"
The leader responded, explaining his KPI for 2020 is:
"80% of customer interaction is online".
Roy saw the problem immediately, and responded:
"So, you reach the 80% in 2020, and then what? What have you achieved at that point?"
The leader raised his eyebrows, and at that point Roy asked the best question:
"What is the real result you're aiming for?"
Most leaders pause pensively at this point. It's a question they are rarely asked, and often are too busy to think about. So they usually don't have an answer right away. But after the pause, Roy's leader had his answer:
"I want customers to come to us with their needs and questions because they can easily contact us from everywhere at anytime. I want customers to be more satisfied about the service we give them."
Roy had easily facilitated his leader to articulate the real results.
The original KPI of "80% of customer interaction is online" was not the real result. It would have inspired everyone to focus on shifting and shunting customers to interact only online, to hit the target. You can imagine the unintended consequences of that, can't you?
So Roy now had a leader who was interested in measuring the real results. And therefore was curious about how Roy could help to do this. He gained agreement with the leader to test out PuMP.
What can Roy teach us about helping leaders who choose KPIs too quickly?
Let's unpack it…
With a few easy steps, you can influence your leaders to choose better KPIs.
The process that Roy followed to influence his leader was innocent, genuinely enquiring, and respectful. There were three basic steps:
Know how to recognise a poor KPI.
When you've recognised a poor KPI, be brave to ask leaders what result they really want, and possibly point out the disconnect between that result and the already-chosen KPI.
Have a method to offer leaders, for making the result measurable, and designing the best KPI to measure it.
The hardest part of this process is deciding to try it. Be brave, because it will work.
Choosing KPIs too quickly drives you in the wrong direction. Clarify the result first, then the measure.
[tweet this]
DISCUSSION:
Do have trivial KPIs drive your leaders in the wrong direction? How were those KPIs chosen; were they chosen on-purpose, or because they seemed obvious at the time?
Connect with Stacey
Haven't found what you're looking for? Want more information? Fill out the form below and I'll get in touch with you as soon as possible.
*We respect your email privacy.
---

Suite 117 Level 14,
167 Eagle Street,
Brisbane Qld 4000,
Australia

Stacey Barr Pty Ltd
ACN: 129953635
Director: Stacey Barr