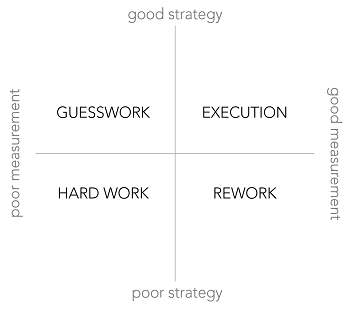 Strategy execution more often than not feels like work, rather than true execution. Sometimes it feels like rework, when we keep redesigning it. Other times it feels like guesswork, implementing without really knowing if it's working. And then there are times when it's just plain hard work to get anything to happen. What we want is smooth execution to take the place of the work.
---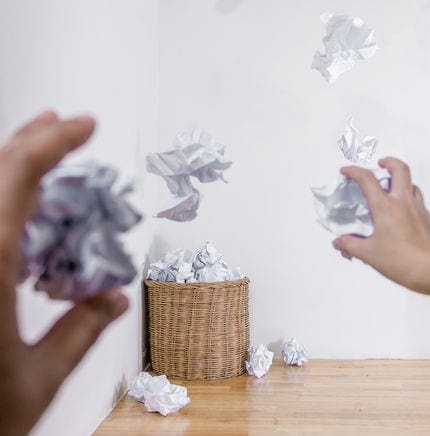 Do you believe that strategy is about projects and initiatives, so you don't need to measure your goals? Do you monitor your actions, because if they're completed, that means your goals are achieved? Do you rely on Staff Turnover Rate to assess how engaged your workforce is? If so, you're wasting your goals!
---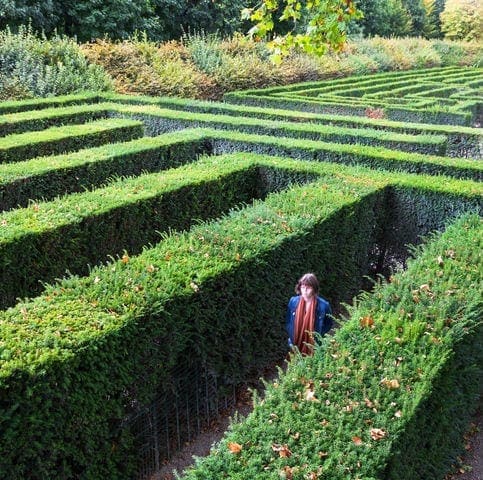 Sometimes hard-to-measure strategic goals can be fixed in the measurement process (like how Step 2 of PuMP fixes the weasel word problem). But strategy can be hard to measure due to poor logic and poor structure, and this can't be fixed in the measurement process. We have to go back and rework the planning process to make the strategy sensible.
---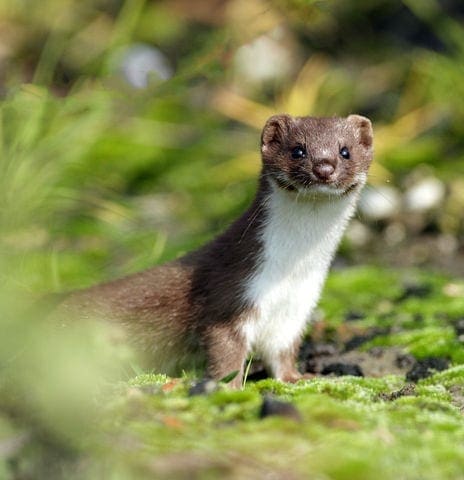 If there was just one thing I could share with you that would have the biggest impact on the ease of finding meaningful performance measures or KPIs, it's this: use words better. It's impossible to get meaningful numbers until you know exactly what you're trying to quantify.
---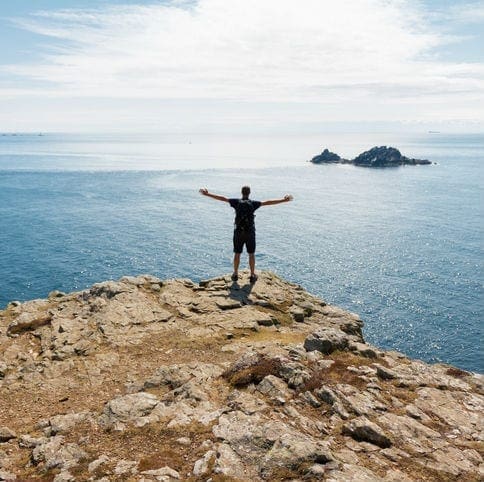 When many people start out looking for good KPIs and performance measures, they'll ask 'how do you measure innovation?' Or 'how do you measure culture?' They don't realise that their opening question is a big part of the problem they have finding those good measures. They're asking how to measure broad concepts, and that's the problem.
---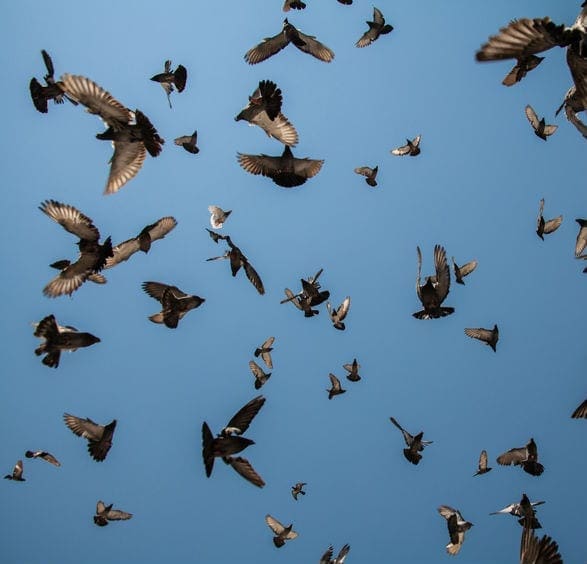 In the Harvard Business Review this month, Martin Reeves of the Boston Consulting Group writes an interesting piece on how our increasingly uncertain world requires us to have a more deliberate strategy. He says our strategy needs a strategy. But with increasing uncertainty, is there still ...
---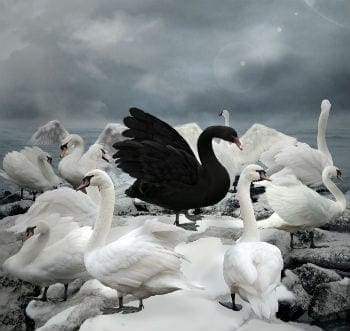 There are lots of goals that are really hard to measure. I've written about measuring workforce capability, but another hard-to-measure goal is workforce diversity. Don't expect a list of the best measures, though. The problem lies with what diversity actually means to you...
---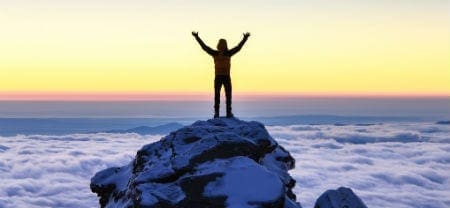 Mission statements really ought to state the ultimate purpose of an organisation - its desired impact on its customers. To know if an organisation is fulfilling its mission (and isn't that important to know?), it needs to be measured. But most mission statements are immeasurable.
---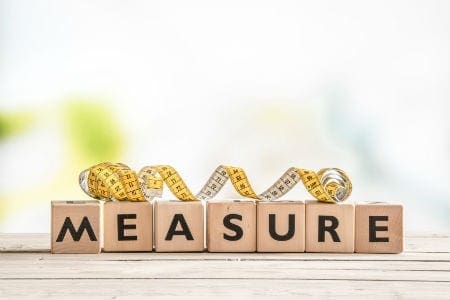 ---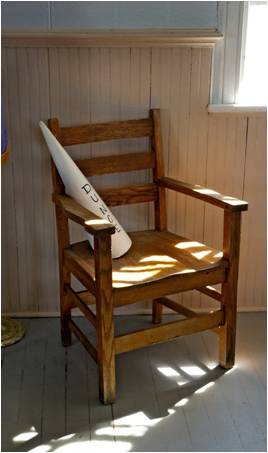 by Louise Watson, PuMP Partner People often talk about creating SMART measures, but that's not what this tool is for. SMART is for goals. But even then, it's very easy to get it all wrong and end up with DUMB goals anyway. In this article, Louise Watson guides us in how to use SMART properly.
---
Connect with Stacey
Haven't found what you're looking for? Want more information? Fill out the form below and I'll get in touch with you as soon as possible.

Level 54, 111 Eagle Street
Brisbane, Qld, 4000
Australia

Stacey Barr Pty Ltd
ACN: 129953635
Director: Stacey Barr