How To Measure What You Want To Prevent
by Stacey Barr |
Robert, a new Measure Up subscriber, asked how can you demonstrate results when your job is to make sure something doesn't happen. He's basically asking how can you measure what you prevent?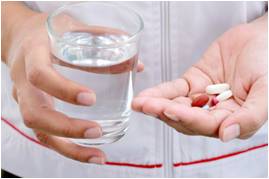 If measures are evidence of results, and evidence is observable only in the physical world, how could we possibly measure something that doesn't happen? Of course, we can't. So we need to think differently about it, to piece something useful together for monitoring prevention activities.
The first piece is that we still need evidence of the ultimate outcome we want. We can't measure if it doesn't happen, but we can measure if it does. If we want to reduce the rate at which an undesirable event happens, then one way to measure that would be the time between those events. A good result is that the time between those events gets longer and longer.
In safety, the undesirable events are injuries and deaths. In auditing, the undesirable events are non-conformances.
The second piece is that we want to understand what factors have the most power in preventing those undesirable events. These factors might include attitudes, knowledge, skills, practices or behaviours, or 'near misses' (where the event almost happened but was successfully prevented or luckily didn't eventuate). These occurrence of factors – once we work out which have the most power in preventing our undesirable events – should also be measured.
The second piece is really about finding the lead indicators of the undesirable event (the lag effect, measured by a lag indicator). For safety, the lead indicators might be number of near misses, average number of overtime hours worked, or average test score of participants completing safety training. For auditing, the lead indicators might be percentage of prescribed work practices adhered to, or average time to put new recruits through training on work standards.
Discussion:
Tell us about the results you want to prevent, and how you're measuring them.
Connect with Stacey
Haven't found what you're looking for? Want more information? Fill out the form below and I'll get in touch with you as soon as possible.
*We respect your email privacy.
---

Suite 117 Level 14,
167 Eagle Street,
Brisbane Qld 4000,
Australia

Stacey Barr Pty Ltd
ACN: 129953635
Director: Stacey Barr